What Actually is a Biohazard?
2/26/2021 (Permalink)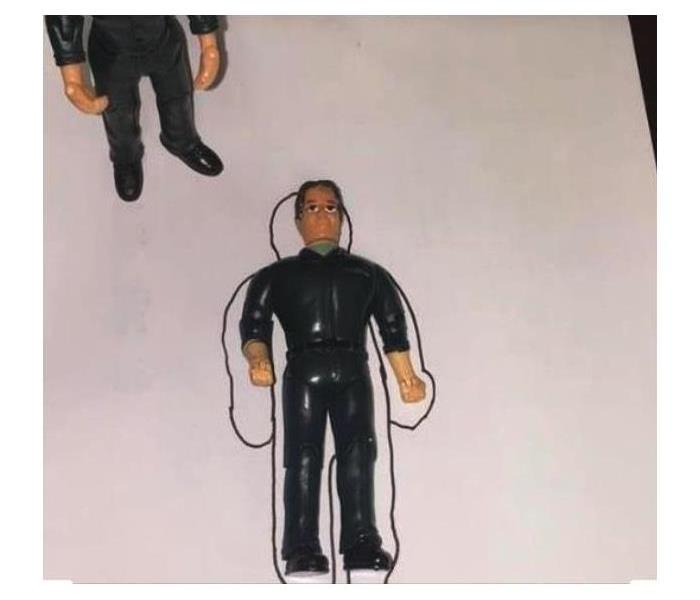 What does a Biohazard entail?
Biohazard is a risk to human health or the environment arising from biological work, especially with microorganisms.
Blood, bodily fluids, and other Tuscaloosa and Northport biohazards can endanger anyone who comes in contact with them! Even trace amounts so small that they cannot be seen with the naked eye can pose serious health risks. Using the correct safety equipment to clean and dispose of biohazards is necessary. Using the correct chemicals and procedures on a biohazard site in your home or business that has been contaminated is the SERVPRO® of Tuscaloosa way.
We have a wonderful team of professional crew members that can handle the situation quickly, respectfully, and correctly to leave the affected area without a trace of contamination. This is very important for the health of anyone that may come in contact with the site where the biohazard happened.
SERVPRO® of Tuscaloosa is always Here to Help during any disaster, whether it be water damage, fire damage, storm damage or biohazard.
Dealing with trauma, crime or death is undoubtedly difficult, but you can depend on SERVPRO® of Tuscaloosa for courtesy, empathy, and the quality biohazard cleanup and restoration services that you need. Safety-minded, SERVPRO® of Tuscaloosa is ready to do our part in restoring your space and your peace of mind. If a traumatic event has occurred on your property and you require assistance with the cleanup, contact the professional biohazard cleaning service to discover more about our Tuscaloosa biohazard restoration services and secure our help.
Call us at 205-553-8377